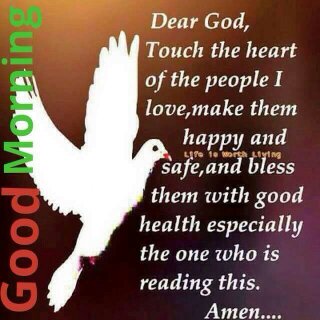 Friend, I wish above all things that you may prosper and be in health... 3 John 1:2
Welcome to

Health and W

ealth Seekers. You made a wise decision to seek more information. We help people learn the formula, learn the business, and start making a paycheck.
In 2007, I was introduced to a quaint little 80 page book written in 1910 that changed everything. The creative method of becoming wealthy described in The Science of Getting Rich just made sense to me.
So, in August 2008, I launched Health and

W

ealth Seekers. In less than a year the principles of creative wealth begin working exactly as the book said it would. I have learned that the Law of Prosperity works for anyone willing to apply it. Explore our many health and wealth building options; choose the ones that fit your current situation. Don't let our company name fool you. Health and Wealth Seekers is not only about your physical health, but your financial health as well.
Here's an excerpt from Dr. Robert Anthony's treasure trove, How To Make Your Mind a Money Magnet. "Cash flows to you not because you have a great product, not because someone tells you that this is a 'ground floor opportunity', not because the company says this industry is booming, and not because you are excited or in love with your product or service, but because it solves a real problem that is causing people pain that they want relieved, or pleasure that they want to gain."
People who solve problems are money magnets. We offer free training to teach you how to solve problems in networking so you will have the necessary knowledge and skills to succeed. It's not difficult... you just have to want to solve problems. You supply the desire, we'll provide the solutions.
Brief Overview
Company Motto: You never fail until you fail to try.
Core Belief: Always give more in use value than you receive in monetary value.
Favorite Quote: "People don't care how much you know until they know how much you care."
Top Affiliate Programs Offered by

H

ealth Seekers.
We offer you multiple ways to make money online. If today's economy has left you in need of more cash, consider this emerging trend: Millions are using the Internet — and a minimal amount of time — to bring home extra bacon. Whether delving into e-commerce or selling natural wellness products, our Associates benefit from a rock-bottom initial investment, the convenience of working wherever and whenever they please, and the freedom of being their own boss. Start with ShopFreeMart - it's the best of the best.
Take a minute to listen to a recorded message from the CEO of FreeMart. Dial: +1-818-309-2467,
or listen on the web: http://vid.staged.com/WHQu

My Story

I started my online business in August 2008. Originally, I was only promoting natural wellness products (which I still do). As I learned more about how to use the Internet to generate residual income, I added some affiliate programs that appealed to me, and created several other streams of income. In June 2010, I became a full time Affiliate Marketer. Creating wealth is not a mystery, it's a formula. I will gladly share the formula with you at no charge. Just send an Email with "Formula" in the subject line to: mlf1070@gmail.com
Health and W

ealth Seekers is all about helping people reach their goals. The market place offers endless abundance to anyone who practices creative wealth techniques. Many of the links on our website are generic to inspire you to make the most of your life and your business, not someone else's business.
Some critics claim we offer too many choices, thus confusing prospective customers/associates. You are smart enough to figure out which affiliate programs you want to pursue. Start with one, make some money, then add another if you like. The best advice I can give you: Just Do It!
As Albert Einstein said, "All true learning is experience. Everything else is just information."
Bookmark this website and share it with friends. Become Facebook Friends and Follow Me on LinkedIn
Zero Point Energy
My Other blog